We calling on our supporters to inform you all of a dangerous bill in the California State Assembly that will be going to the Judiciary Committee TOMORROW Tuesday, April 29. It's AB 1513: you can read a brief FAQ here: http://killthebillcoalition.com/faq/

If passed, this bill would make it legal for realtors to use local police (or private police forces) to evict people WITHOUT going through the courts!

To demonstrate your opposition, we're asking for you to URGENTLY do 2 things:

1. Call the Judiciary Committee (List here) and ask them to "oppose" this bill when it comes before them tomorrow, and
Also, there's a facebook group (click here) you can join, and here's a recent article that you can check out on the bill: http://sandiegofreepress.org/2014/04/california-state-assembly-bill-ab-1513-will-take-away-tenants-rights/#.U16E6K1dU7R

For more information about this bill go to the website, http://killthebillcoalition.com/ - a statewide coalition working to stop the cops from evicting us. They are organizing a mobilization up in Sacramento TOMORROW, Tuesday, April 29, 2014 - to attend the Judiciary committee. If you're in Northern California, you can join them. All the information is on the website.

Thank you for taking action to protect our rights, let's stop the cops from being evictors!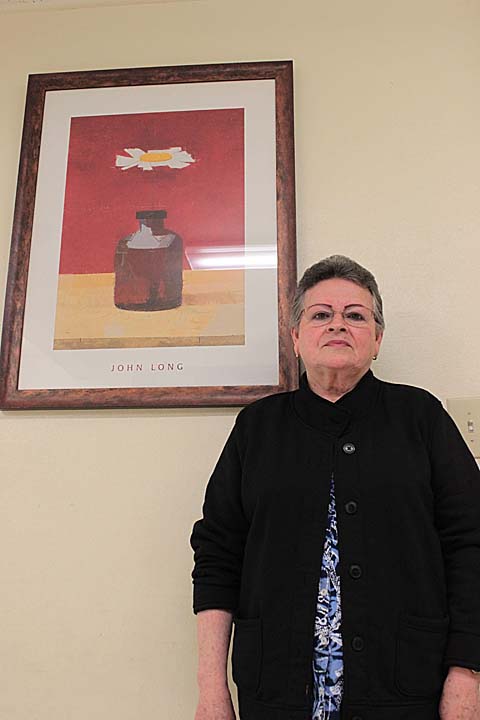 We're excited about a big win and want to share the news with you ~ tenant Ana Gutierrez who came to CJJC for help after a new landlord filed an Ellis Act will now be able to remain in her Mission district apartment for two more years! Ana has advice for others fighting to remain in their homes: "Keep fighting. No one can help you if you don't help yourself. CJJC held me up and didn't let me buckle. Now [with the new agreement] I'm more peaceful and can finally sleep through the night instead of waking up every 2-3 hours wondering what's going to happen."
Ana has lived in her Mission district flat for 35 years and raised all her children there. In 2011 Xiuguha Lian, who currently lives in China, bought the property but gave her brother Baochong Liang power of attorney to prosecute Ellis Act evictions against Ana and other tenants in the building after they complained about efforts to illegally charge them higher rents.
Recently Ana, the other tenants and the landlord came to an agreement negotiated by the Tenderloin Housing Clinic attorney. Liang will not reattempt an Ellis Act or re-file for the next two years. Says Maria Zamudio of CJJC, "We know legal battles are hard and long which is why it's so important for folks to stay organized and connect with other tenants going through the same thing. We're inspired by Ana's victory and hope it inspires other tenants as well."

Attorney Raquel Fox of the Tenderloin Housing ClinicFox was thrilled over the settlement, which prevents the owner or successors from issuing a new Ellis notice until March 2016. She noted, "This case again shows the importance of tenants fighting against their evictions, and of vigorously litigating these cases. Many people think that tenants have no defenses to Ellis evictions, and the story of Lucky Street will hopefully convince people otherwise.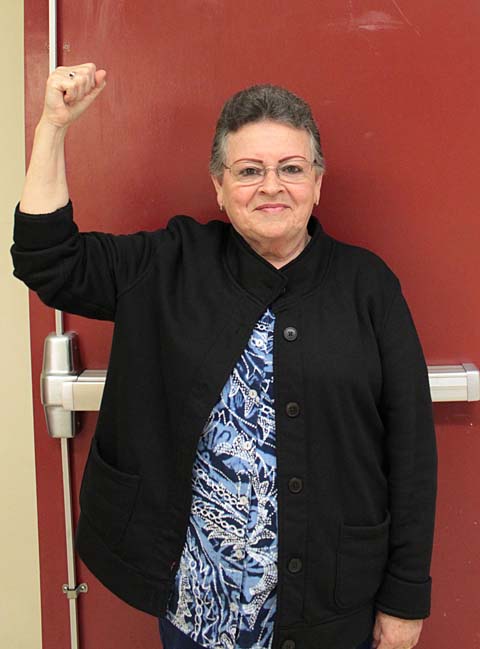 By Maria Poblet -- April 22
OAKLAND--Behind a chain link fence on 35th Ave, the man who gardens every day for other people grows his own roses, gathered around a statue of the Virgen de Guadalupe. Off 98th Ave, backyard barbeques are legendary, as is the young cousin who always wins the battles of wits and words that break out after the hot links are finished. The elders on 8th Street trace smooth Tai-Chi flows into the crisp dawn air, pivoting on one heel to turn towards the sunrise. These are the flatlands of Oakland. These are the places we call home and they are now at great risk.
In the space of only a couple of years, the Oakland flatlands went from being the epicenter of the foreclosure crisis, losing tens of thousands of long-time Black and Latino residents welcoming a wave of corporate investment that will not only fill the gap left by those who were pushed out, but reshape working class neighborhoods in Oakland, and transform the city as a whole.
Corporate investors are ahead of the game. They have descended on Oakland and snatched up a shocking 42% of homes lost to foreclosure, 93% of which are in the flatlands . And finance capital is creating the conditions for a growing bubble in the housing market — rent securitization, a way for investors to trade on rents the way they did on mortgages . They will profit from the new renters created by the foreclosure crisis, and from an entire new class of people coming into redeveloped neighborhoods, attracted by highly paid tech jobs in the region.
---
"An individual approach to the gentrification crisis will not work. It will only reinforce our isolation, turning us from families and communities into consumers of housing, convinced that gentrification is natural, displacement is inevitable, and the best we can each do is try to save our own skin."
---
Proclaiming that "a rising tide lifts all boats" even city officials who identify as progressive have embraced and facilitated this ruthless brand of corporate investment, anxious to bring revenue in, without enough consideration of the impacts those investments will have on neighborhoods vulnerable to the dynamics of gentrification.
Oakland Mayor Jean Quan recently unveiled a new project — 10,000 new units of housing aimed explicitly at housing tech workers priced out of San Francisco. This is Oakland's second "10k Plan". Mayor Jerry Brown (1999-2007) implemented the first in the early 2000s. It ushered in the first wave of widely criticized gentrification in Oakland, and reshaped the area spanning Old Oakland, Chinatown, and downtown, that developers renamed "Uptown."
The second 10k plan stretches into adjacent areas like North Oakland, and the light industrial zone between downtown and East Oakland. The plan's vague promise of "up to 25% affordable units" is inadequate to address the urgent and overdue needs of the neighborhoods that are being targeted for this development.
In North Oakland, for example, 40% of residents are under the poverty line. New...
Read more: The Struggle for the Flatlands: How Oakland Can Fight Gentrification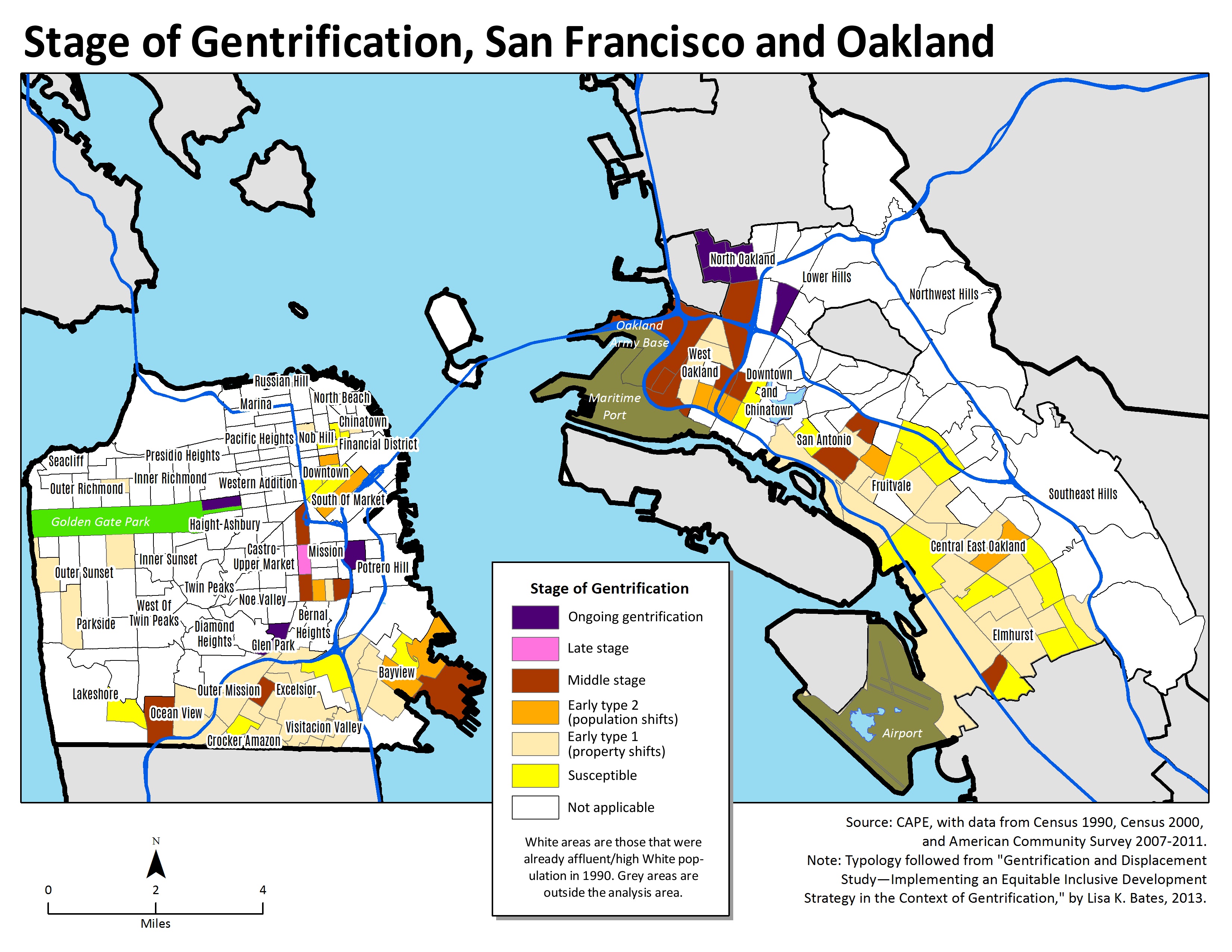 What: Release and Celebration of Development without Displacement Report
When: Monday, April 7th, 5:30pm
Where: Fruitvale Senior Center, 3301 E.12th street, suite 201, at Fruitvale BART
"Development Without Displacement: Resisting Gentrification"-buy your report online at
http://www.liberationink.org/content/development-without-displacement-resisting-gentrification-bay-area

Use the report as a tool to stop gentrification in your neighborhood!
• Learn which neighborhoods in the Bay Area are vulnerable or at risk to gentrification;
• Use policy recommendations designed to support organizers and advocates in identifying appropriate solutions for their communities;
• Learn organizing strategies that will help bring this vision to light;
• Understand how gentrification works and what you can do in your own neighborhood;
• Learn about the stories of real people impacted by gentrification and displacement and their fights to stay in their communities.
"I think it's important to defend yourself and stay strong, because it's difficult to move around especially when there are not enough economic resources. Now, the rent is really high and one has to earn at least $5,000, which is nearly impossible. Protections have supported me immensely because my economic situation has changed very much and knowing my rights and how to defend myself and how
to be stable in one place has supported me very much."
— Beatriz Mendez, CJJC Member

"This report shows that there are many reasonable policies at the local and regional levels that can help hold back the tide of gentrification and modify the worst effects of urban transformation."
---Dr. Richard Walker, Professor Emeritus of Geography, University of California, Berkeley