IMPORTANTE Recursos Para Inquilinos
Habitantes de San Francisco
CASOS DE EMERGENCIA (English follows)

Asesoramiento/Consejería sobre sus derechos
San Francisco Rent Board

Mesa de Renta de San Francisco

25 Van Ness Ave., #320

(en la esquina de la Van Ness y la calle Market)

(415) 252-4602

abiertos lunes a viernes de 8am-5pm
Tenants in a six-unit Mission district apartment building displaced after a large fire destroyed Rolling Wheels tire shop next door are still grappling with their loss and a place to stay and a Go Fund Me campaign has been started for them.
On Nov. 8, At least 25 tenants including five children were displaced from their units at
& Shotwell...
Read more: Fundraising Campaign Started for Tenants of 16th St. Fire

Reina Tello, native San Franciscan and daughter Alyssa. Fighting along with her family to remain in their Bayview district home.


We want the right to remain. My parents bought this home 15 years ago. They worked hard, saved up for years and years to put the down payment on this home. My parents, Jesse and Juana Ines were targeted with...
TODAY Before 12noon: Call and Email Supervisors URGING THEM to SUPPORT the FULL version of the Tenant Protection 2.0 with the right to have roommates!

Today, after many mobilizations, rallies, press events, and discussions, Eviction Protections 2.0 will go to the full Board of Supervisors for a vote.

The legislation has been divided into two parts -- One part of the...

This week we celebrated a people's victory! Plaza 16 Coalition leaders are crediting community activism for development turmoil between Monster in the Mission developer, Maximus Real Estate Partners, and the Jang Family Trust, owners of the 16th and Mission property. With the apparent collapse of the project, the Coalition is demanding that the City now purchase the 1979 Mission Street...
"You could hear screams of people trapped in their homes. That's when I began thinking about those I had left behind when I was released from Orleans Parish Prison only a few weeks earlier. If I were still in a cell, what would be happening to me?…Many of the prisoners left to fend for themselves — without food or drink in the rising sewage waters — were teenagers; and many of them were being held for minor violations; some hadn't even been charged. As for me, my time in prison was sweet like cake, compared to my battle with Katrina." –Gerald Anderson, a native of New Orleans, describing the hours leading up to Hurricane Katrina making landfall.
By Tracey Ross/Medium.com
In the immediate aftermath of Hurricane Katrina, 80 percent of New Orleans was under water, thousands of people were displaced, and at least 1,800 people were killed. The country watched in disbelief as residents — a disproportionate number of whom were black — pleaded for help on rooftops as then-President George W. Bush watched from afar — first from Washington, D.C., then overhead from a helicopter. All the while, the city's poorest community, the Lower Ninth Ward, had up to 12 feet of water sitting stagnant in some areas for weeks. It was the last place to have power and water service restored, and the last to have the flood waters pumped out.


Despite the dire circumstances, news outlets and law enforcement quickly began to label the black residents as "looters." They were not viewed as people trying to survive, but rather as criminals who needed to be reined in. New Orleans Police Department Captain James Scott instructed police officers that they had the "authority by martial law to shoot looters."

And that's what they did: All told, 11 people were shot by law enforcement officials following the storm. The most well-known incident occurred six days after Katrina hit, when members of the NOPD — unprovoked and armed with assault rifles — stormed the Danziger Bridge and began firing on a group of unarmed civilians in search of food.
Two people were killed, including a mentally disabled man who was shot in the back and a 19-year-old high school student. Four more were seriously injured, including three members of the Bartholomew family. Leonard Bartholomew suffered a gunshot wound to the head, his daughter was wounded in the abdomen, and his wife Susan lost an arm due to the severity of the gun blast that hit her. Five officers were arrested and convicted. Ten years later, the Bartholomew family's civil suit remains unsettled.
The feeling that black lives did not matter was most famously summed up by rapper Kanye West when he stated firmly during a primetime telethon that "George Bush doesn't care about Black people."

As Hurricane Katrina revealed, the consequences of poverty, segregation, police brutality, and environmental racism coming to a head have tragic results.

Amidst the growing threat of climate change, this perfect storm must not be forgotten. While an extreme weather event, such as a flood, heat wave, or hurricane may seem like an equal opportunity force of destruction, in reality these events exacerbate the underlying injustices that exist in our communities year round. Understanding just how vulnerable low-income, black communities are to these threats is critical to protecting black lives in the 21st century.

Today, much of New Orleans is back to normal, with more than half of the city's neighborhoods reaching their pre-storm population levels. However, that's far from the case for the infamous Lower Ninth Ward. In the years following Katrina, only about 37 percent of households have returned home. Black residents who wanted to rebuild simply couldn't afford to as federal aid was allocated based on home values rather than the cost of construction. The average gap between the damage accrued and the grants awarded to residents of the Lower Ninth Ward was $75,000, more than twice the average household income of the residents there.

As Professor Beverly Wright of Loyola University New Orleans explained, "pre-storm vulnerabilities continue to limit the participation of thousands of disadvantaged individuals and communities in the after-storm reconstruction, rebuilding, and recovery. In these communities, days of hurt and loss have become years of grief, dislocation, and displacement."

As Hurricane Katrina revealed, the consequences of poverty, segregation, police brutality, and environmental racism coming to a head have tragic results.
---
 Hurricane Katrina exposed that even in our hour of greatest need, black people are often not afforded the tragic gift of vulnerability. Instead, we are an ever present threat.
---
Today's #BlackLivesMatter movement — a national call to action and response against "extrajudicial killings of Black people by police and vigilantes" — is focused on just that. The movement demands accountability of law enforcement, while affirming the need to invest in low-income, black communities "in order to create jobs, housing and schools." It is this last demand that is often left out of media discussions of the movement, but is critical to the health, wealth, and well-being of African American families.

The legacy of segregation and disinvestment

While the United States is known as the "land of opportunity" the world over, a more accurate description is that the U.S. is composed of disparate lands of opportunity. Earlier this year, Harvard economist Raj Chetty, along with his colleagues, released two studies that add to the growing body of research that your zip code determines your life chances.

Orleans Parish in Louisiana — where New Orleans is located — is among the worst counties in the U.S. for children in poor families, according to Chetty's findings. A child born in this part of Louisiana makes approximately 19 percent less when she turns 26 than if her family moved to an average place when she was a small child.
This is the story of many communities across the country, as concentrated poverty persists and low-income communities and communities of color face inferior housing, poor air quality, failing schools, inadequate public infrastructure, and few employment opportunities. Black families live in these communities at disproportionate numbers and, as past policies reveal, this was by design.

For decades, the federal government invested in the stability of affluent, predominantly white communities, while giving localities the authority to neglect low-income communities and communities of color. Such practices included everything from redlining, beginning in the 1930s, where banks were allowed to exclude African American communities from receiving home loans, to the expansion of the highway system, which rammed through and destroyed African American businesses and homes in the process.

Today, the average African American family making $100,000 a year lives in a more disadvantaged neighborhood — characterized by racial segregation, high rates of poverty and unemployment, and exposure to neighborhood violence — than the average white family making $30,000 a year, revealing how past social policies continue to affect neighborhood choice. It is this lack of choice that is putting black lives at risk and, in some instances, directly in the path of extreme weather events.
Vulnerability to extreme weather

On October 29, 2012, Superstorm Sandy hit the northeastern United States and became the second costliest storm in U.S. history after Katrina. Heeding the lessons from the blundered response in New Orleans, the federal government was quick to act with Federal Emergency Management Agency (FEMA) officials arriving throughout the region and President Barack Obama surveying the damage from the ground.

Given the enduring legacy of discrimination and segregation in the United States, it is not surprising that millions of black families are forced to live in neighborhoods that are accessible to them precisely because these neighborhoods are at greatest risk.

On top of living in poor quality housing stock, which is older and more susceptible to damage, black households disproportionately live near industrial sites like chemical plants and refineries, which can cause toxic spills during storms. Furthermore, due to a greater likelihood of living in close proximity to waste facilities, people of color are disproportionately impacted by storm debris removal in the aftermath of extreme weather events.

Given the enduring legacy of discrimination and segregation in the United States, it is not surprising that millions of black families are forced to live in neighborhoods that are accessible to them precisely because these neighborhoods are at greatest risk.

And with the black unemployment rate more than twice the rate among whites, black households have a harder time bouncing back after disasters. This is particularly the case for non-salaried workers, who, as Ross Eisenbrey, vice president of the Economic Policy Institute, explains are at the mercy of their employers: "If the business closes because of the storm, employers don't have to pay non-salaried workers for lost wages. And if the business is open, but the worker can't make it into work, employers are also not required to pay for lost wages."

Building resilient communities

While much of the nation was outraged at Bush's failed response to Katrina, we should remain similarly outraged at the risks black communities continue to endure year round. Last year alone, the United States experienced eight severe weather, flood, and drought events, causing $19 billion in damages across 35 states, and cost us 65 human lives. Each year, extreme heat — one of the leading weather-related killers in the U.S. — results in hundreds of fatalities, particularly in inner-city neighborhoods that tend to be several degrees hotter than other communities due to the presence of fewer trees and more asphalt.

Climate change has become an ever-present Katrina.

Earlier this month, President Obama reaffirmed his commitment to cutting carbon pollution — the leading contributor to climate disruption caused by human activities — by announcing the most significant action that any American president has made to address the very real threat of climate change. At the same time, a new poll by The Washington Post revealed that 60 percent of Americans believe the county must continue making changes to give blacks and whites equal rights, compared to just 46 percent last year. We're at a unique juncture in our nation's history where the public increasingly recognizes that once seemingly intractable problems are our responsibility.

While the Obama administration has taken great steps to ensure our nation's communities are more resilient in the face of climate-fueled extreme weather, the outsized consequences of these events on poor, black communities requires special attention. It requires the backing of a movement. It requires that in every policy debate, we constantly affirm that black lives matter.

We cannot ignore our nation's housing crisis, the environmental justice issues that plague our communities, and the growing economic inequality that inhibits our country's growth and limits the ability of low-income, African Americans to cope with an unforeseen crisis.

These are investments we can make. Every dollar invested in building resilience and reducing exposure to disaster risks saves $4 in disaster response and recovery. Not to mention the moral obligation our country has in addressing the fact that our policies have put black people in harm's way.

Hurricane Katrina was once labeled the storm of the century, but it is increasingly apparent that events of this scale are part of the new normal. At the same time, the legacies of segregation and disinvestment have trapped black people in communities at greatest risk.

As the Black Lives Matter movement continues to advocate for the health and wealth of black communities, we must recognize that climate change is one of the most important civil rights issues of our day.

Tracey Ross is Associate Director of the Poverty to Prosperity Program at the Center for American Progress. In this role, she focuses on place-based responses to fighting poverty. She is also a co-host of TalkPoverty Radio.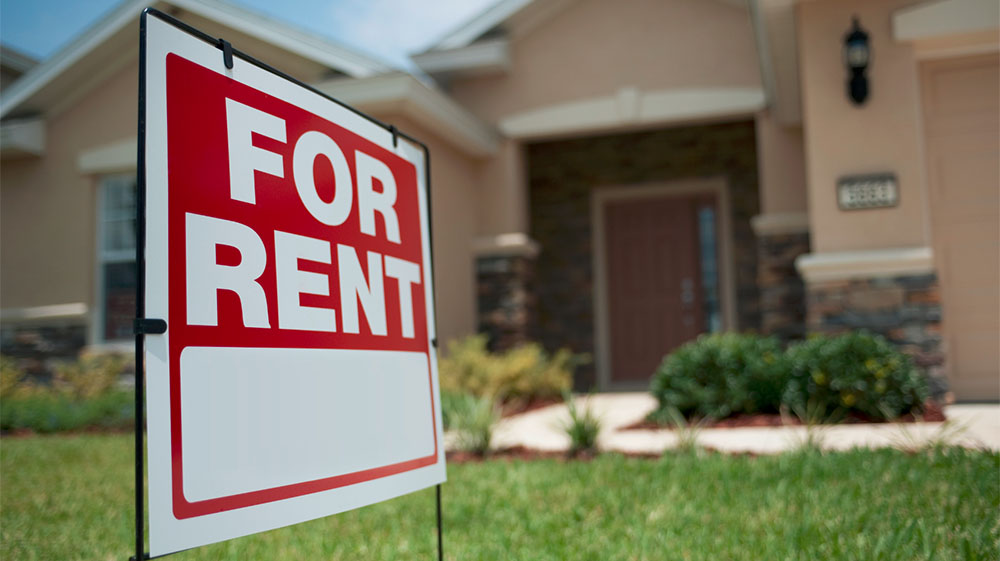 Eviction Protection 2.0 (esoañol sigue)

Tenant Protection 2.0, introduced by Supervisor Jane Kim, provides urgently needed reforms to the City's Rent Control law to address the eviction crisis that is impacting the City. The number of eviction notices issued to tenants has increased by 67% in five years. The aim of this ordinance is to reduce evictions by fixing loopholes...
Statement from the Black Youth Project 100. BYP 100 is comprised of 100 black activists from across the country convened by the Black Youth Project to mobilize communities of color beyond electoral politics.
The recent ban on night protests in Oakland, CA is a blatant prosecution of our first amendment constitutional right   "… of the people peaceably to assemble". We are not surprised by the traditional practice of government to impose on the rights of Black people. We're not surprised by the over policing of our communities and our tactics of resistance. Not surprised is not the equivalent of indifference; it is not the equivalent of tolerance; it is not the equivalent of submissiveness; it is not the equivalent of passivity; and it will never be the equivalent of acceptance.
On the night of Thursday, May 21st, while marching in solidarity for the lives of all Black women everywhere, the Oakland Police Department informed us that there was a new ordinance in place by Mayor Libby Schaaf that violated our right to peacefully hold space in our own streets. Whose streets?! Our streets! They chose the national day of action for the rights of Black women against police violence to enforce aggressive policing of our right to peacefully convene and protest.
Furthermore, the night ban, in combination with forcing us out of the streets and onto the sidewalk is a multi-faceted approach of "keeping us in our place" and "keeping us off the streets"; the same oppressive language that has sustained racist policies and laws such as zero tolerance policies, minimum sentencing, and gang injunctions/enhancements that keep Black people disproportionately represented in both the Juvenile and adult prison systems – the racial oppression that is the very cause for us to rebel in the first place.
Black people have been pushed out: pushed out of our homes, pushed off of our land, pushed out of our streets – that we built, that we pay for, that we sustain. The government continues to make it glaringly apparent that they plan to suppress our livelihood, criminalize our existence, and minimalize our humanity as much as they can manipulate the law to do so. The illegal curfew and ban on night protests is just one manifestation of that. We will continue to fight Libby Schaaf's unlawful misuse of her power, but more importantly, we will continue to fight back against the tyranny of all racist policies that institutionally keep Black people marginalized.  
They want to diminish our existence; make us ashamed of our skin and make it impossible to fight for our rights. They want for us to go into the shadows. They want for us to be silent, to bow down, and to forget the lives of so many Black women, men, and children who have been stolen from us by police. They want us to give up, to ignore the trauma caused by the ways our Black bodies have been violated, policed, harassed, exploited, demoralized, dehumanized, beaten, abused, raped, and murdered.  They want to forget slavery and the ramifications of oppression. They want us to assimilate and when we refuse, they make it illegal to be Black.
They are sadly mistaken. We will not back down; we will fight harder! 

BYP100 Bay Area Chapter, in solidarity with #OurBudgetOurCity day of action, will take back the streets that WE pay for, the streets that belong to US!
Take a look at the schedule of actions below. 
8 AM: Join tenants to demand the city reinvest in Healthy Housing!
Location: Corner of Telegraph Ave. and West Macarthur Blvd.
11 AM: Justice for low-wage workers! Join fast food workers & community members calling on the City to enforce the Minimum Wage!
Location: Oakland City Hall
3:30 PM: ReInvest in Public Services! Join residents as they call on the City to reinvest resources to fix our roads and address illegal dumping in the flatlands! Location: Oakland City Hall
4:30pm: Press Event @ the Steps of Oakland City Hall to call for a Budget that ReInvests in Oakland!
7 PM: Take back our streets! The new curfew can't stop us from holding space in the streets
Location: 14th and Broadway.
Our friends, family, and community made our Powerful Together ¡Pa'lante! 5th anniversary a huge success, raising over $80,000! These funds will help in our fight against gentrification; and support our immigrant rights work; it will fortify our Black Priorities Project -- fighting displacement of working class Black communities in the Bay Area; build fierce leadership and a new generation of...
Something amazing happened at SF City Hall on Tuesday, June 2. It wasn't just about the hundreds of people who showed up to urge city supervisors to approve the moratorium, or the compelling stories that filled the chamber, it was about a real sense of a united movement fighting like hell to stay in the city they love. "They want...

Grassroots Global Justice Alliance members from around the country will take part in a global 24-hour feminist action by the World March of Women. This action also serves as the launch of the US Chapter of the WMW and will be part of actions in 10-15 other cities in the US at the same time.

Action in SF
Friday,
Just a few weeks left before we celebrate five years at Causa Justa and 30 years of history at our anniversary event, Powerful Together, ¡Pa'lante! Our event takes place May 28th at the Oakland Asian Cultural Center, 6-9pm 388 9th St. #290 in Oakland.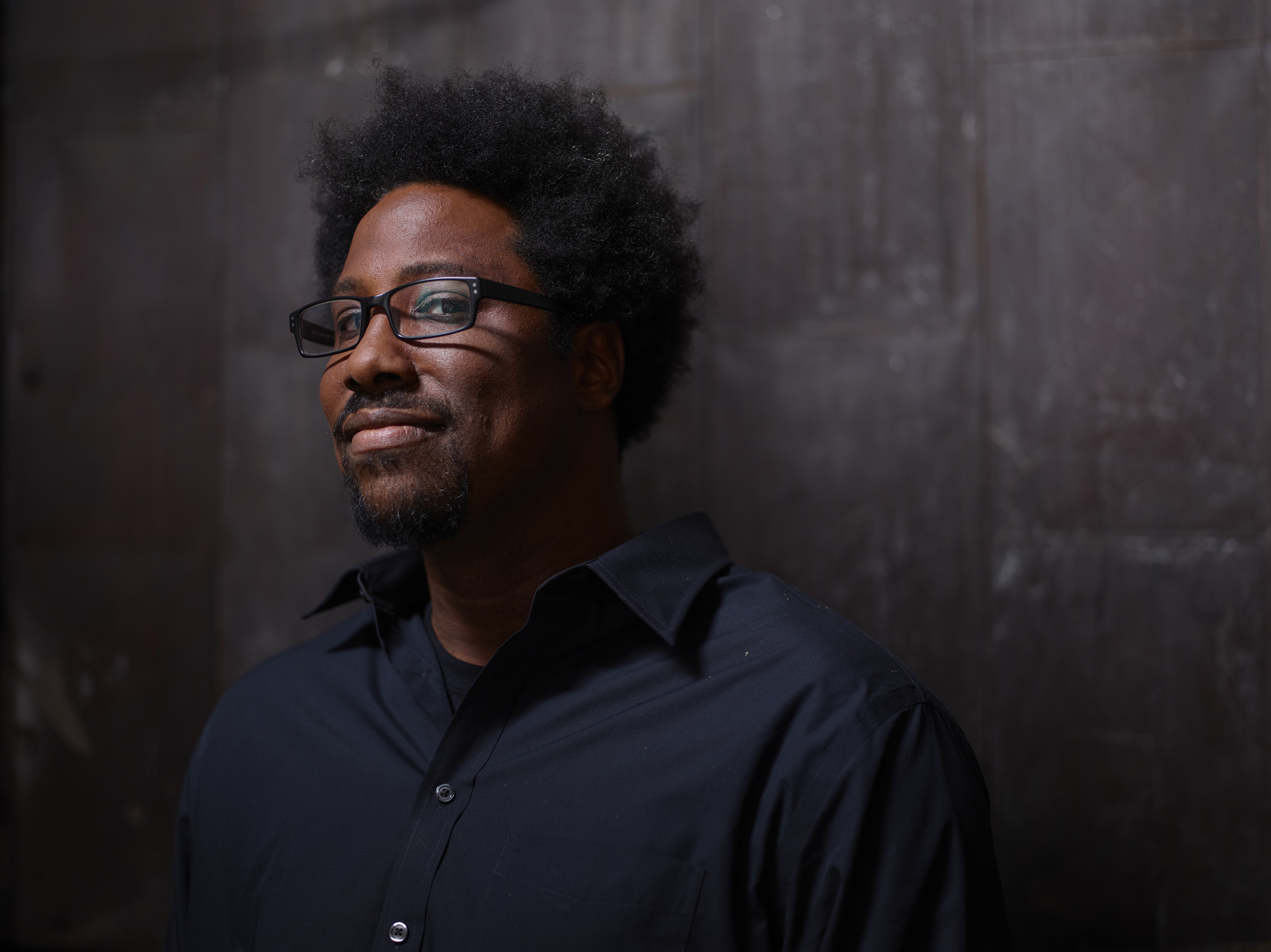 We're excited to tell you that our keynote speaker is none other than W. Kamau Bell!
Youth, parents and young adults of Bayview Hunters Point marched up Third Street Saturday, April 4, carrying large banners with the faces and names of many of the Black youth and adults who have been lost to violence in Bayview and across San Francisco in the last year. [click here for more photos]
 
"We are the family members, friends, and neighbors of all those who lost their loved ones. We are missing them and mourning over all the tragic losses this community has suffered," said Marla Bell, of the Bayview-based Conscious Queens. "We are the last 3  percent  of the Black community left in this city. We need each other, and we will do all that we can to fight for the futures of all our young people."    
 
The Bayview Start the Healing march comes on the heels of the growing national Black Lives
Matter movement that grew in response to the police and vigilante murders of Trayvon Martin in Florida, Michael Brown in Missouri, and Eric Garner in New York.  

Over the last year a new generation of Black activists have led a series of mobilizations and direct actions, including the BART shutdown on Black Friday last November, more than 3,000 people who filled the Mall of America last December, and hundreds of other marches and actions in Ferguson, New York, Oakland, Chicago, Baltimore, and even as far as Soweto, South Africa.
"The Black Lives Matter movement has been clear from the outset that the vision of this growing struggle is not only about ending racist police violence, but also about lifting up and defending the value of Black lives in all contexts---from our housing conditions, the medical care we receive in hospitals, and the conditions of our schools," said march organizer Rheema Calloway.  
"We should put aside our differences, look at our similarities and come together as a whole community -- not only to end oppression but also to learn about systemic issues that keep us divided," said Janetta Johnson of TGI Justice Project and TAJA's Coalition.  
The Trans Activists for Justice and Accountability Coalition (TAJA's Coalition) came together united in anger and outrage over the murder of Taja Gabrielle de Jesus in early February 2015 in the Bayview.
 

As the march edged toward Martin Luther King Park, stops along Kirkwood, Palou and Quesada streets marked some of the places where lives have been lost.
Family and community built a series of altars filled with photos, candles and mementos, lifting up the memories and spirits of those who have been killed.  
The march ended with a community healing circle where people spoke of the resilience and love for each other and for the growing movement, as children played nearby with activities set up for them.
For more photos visit our flickr page.
 
Twitter@causajusta1 #BlackLivesMatter  
Photo by Robbie Clark
Article from Plaza16 Coalition
"Powerful beyond words" is how Rosario Cervantes described the experience of witnessing San Francisco teacher, Nancy Obregon speaking truth boldly to Maximus representatives, with each phrase enthusiastically echoed by some 350+ community voices in the room.
"I am a teacher. Born and raised in San Francisco. I've been teaching for 21 years. I've affected over a thousand children's lives. And I can not afford to live in the community that I helped change! So you tell me how Maximus is going to help me!"
Deborah Gatiss reported, "afterward I thanked her . . . and I told her I was pretty sure she just changed everything." [from people.power.media].
The extraordinary moment—one in a series of so many extraordinary moments on the evening of March 4th at the Laborers Local 261 Union Hall—was caught on video by [people.power.media] and had already logged more than 12,000 views on Facebook just two days later, when this post was published.
Our community's message was heard crystal clear that night, and has been reaching far and wide ever since.