Demands Escalate to Stop Current Project Proposal and for a Safe and Vibrant Plaza that Serves Existing Community
WHAT: "We Cannot Afford This In Our Neighborhood//No Podemos Permitir Esto en Nuestra Comunidad": Multi-Lingual community forum at the Victoria Theater regarding the proposed development of 350 market-rate units at 16th St. Bart Plaza. Organized by Plaza 16 Coalition.
WHEN: Thursday May 15th, 6:00-8:00pm
WHERE: Victoria Theater, 2961 Capp St. x 16th St. San Francisco.
(photo by Andy Blue)
This event marks the first community organized discussion on the proposed monster project and follows previous action by the coalition opposing the development on February 1, 2014.
The Forum is organized and facilitated by the Plaza 16 Coalicion/Coalition, a broad and diverse coalition of community organizations, merchants, and neighbors demanding a halt to the current proposal and all market-rate developments in the Mission until housing for the poor and working class is fully restored and practices of community based planning for people not profit are implemented.
The La Plaza 16 Coalición/ The Plaza 16 Coalition has come together to advocate for the 1979 Mission Street site to be used for affordable housing. Our coalition builds on the decades of planning and organizing in the Mission that created Plan Popular and won affordable housing for our communities.
The Coalition does not believe the currently proposed development project will primarily serve the needs of the existing community and thus opposes the development until it is tailored to meet the need for truly affordable housing in the neighborhood. Member organizations include: CARECEN, Causa Justa :: Just Cause, Dolores Street Community Services, Eviction Mapping Project, Housing Rights Committee, Latino Democratic Club, Mission Economic Development Agency, Mission Neighborhood Resource Center, and PODER.
Read more here http://plaza16.org

Check out FB event HERE!
For more info on the development check out:

Meanwhile, read CJJCs report which examines the effects of gentrification and displacement in San Francisco and Oakland neighborhoods, and which calls for urgent housing policy changes.
As tenants in both San Francisco and Oakland reel under the highest rents in the nation, new development and investment (such as this proposed 16th St. Bart Plaza monster development) is causing tremendous market pressures destabilizing everything from housing to health to political power.
"Gentrification is the process of social, cultural, and economic transformation that is taking place in many centrally located urban neighborhoods which have experienced historic disinvestment. It involves significant increases in rental and for-sale housing costs, the in-migration of higher-income, white, and college-educated residents and the out-migration of longtime residents, many of whom may be renters, low-income residents, and people of color." —Development Without Displacement

# # #
Causa Justa :: Just Cause is a multi-racial grass roots housing and immigrant rights organization building community leadership to achieve justice for low-income San Francisco and Oakland residents. We have offices on both sides of the Bay.
Friend us on Facebook. Follow us on Twitter at causajusta1 WHY? Because #housingisahumanright #Plazasixteen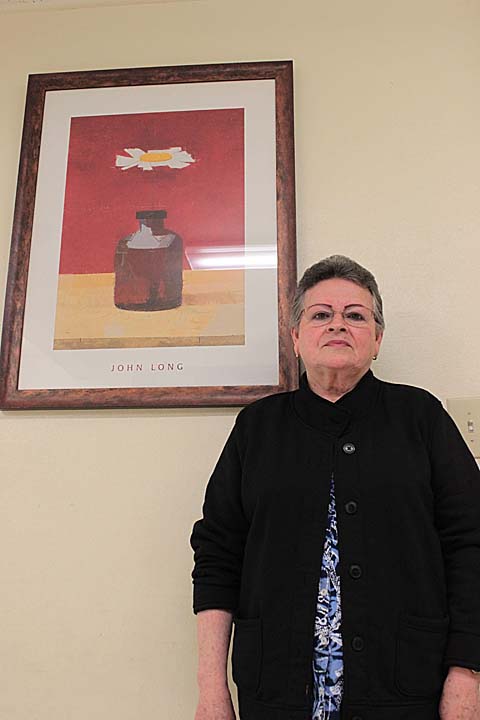 We're excited about a big win and want to share the news with you ~ tenant Ana Gutierrez who came to CJJC for help after a new landlord filed an Ellis Act will now be able to remain in her Mission district apartment for two more years! Ana has advice for others fighting to remain in their homes: "Keep fighting. No one can help you if you don't help yourself. CJJC held me up and didn't let me buckle. Now [with the new agreement] I'm more peaceful and can finally sleep through the night instead of waking up every 2-3 hours wondering what's going to happen."
Ana has lived in her Mission district flat for 35 years and raised all her children there. In 2011 Xiuguha Lian, who currently lives in China, bought the property but gave her brother Baochong Liang power of attorney to prosecute Ellis Act evictions against Ana and other tenants in the building after they complained about efforts to illegally charge them higher rents.
Recently Ana, the other tenants and the landlord came to an agreement negotiated by the Tenderloin Housing Clinic attorney. Liang will not reattempt an Ellis Act or re-file for the next two years. Says Maria Zamudio of CJJC, "We know legal battles are hard and long which is why it's so important for folks to stay organized and connect with other tenants going through the same thing. We're inspired by Ana's victory and hope it inspires other tenants as well."

Attorney Raquel Fox of the Tenderloin Housing ClinicFox was thrilled over the settlement, which prevents the owner or successors from issuing a new Ellis notice until March 2016. She noted, "This case again shows the importance of tenants fighting against their evictions, and of vigorously litigating these cases. Many people think that tenants have no defenses to Ellis evictions, and the story of Lucky Street will hopefully convince people otherwise.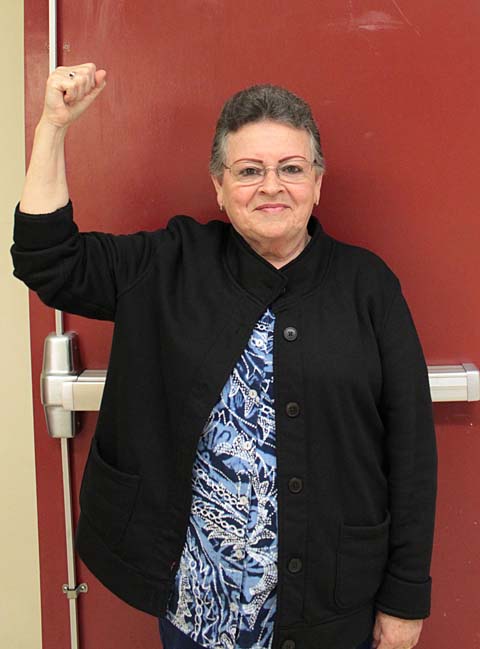 We calling on our supporters to inform you all of a dangerous bill in the California State Assembly that will be going to the Judiciary Committee TOMORROW Tuesday, April 29. It's AB 1513: you can read a brief FAQ here: http://killthebillcoalition.com/faq/

If passed, this bill would make it legal for realtors to use local police (or private police forces) to evict people WITHOUT going through the courts!

To demonstrate your opposition, we're asking for you to URGENTLY do 2 things:

1. Call the Judiciary Committee (List here) and ask them to "oppose" this bill when it comes before them tomorrow, and
Also, there's a facebook group (click here) you can join, and here's a recent article that you can check out on the bill: http://sandiegofreepress.org/2014/04/california-state-assembly-bill-ab-1513-will-take-away-tenants-rights/#.U16E6K1dU7R

For more information about this bill go to the website, http://killthebillcoalition.com/ - a statewide coalition working to stop the cops from evicting us. They are organizing a mobilization up in Sacramento TOMORROW, Tuesday, April 29, 2014 - to attend the Judiciary committee. If you're in Northern California, you can join them. All the information is on the website.

Thank you for taking action to protect our rights, let's stop the cops from being evictors!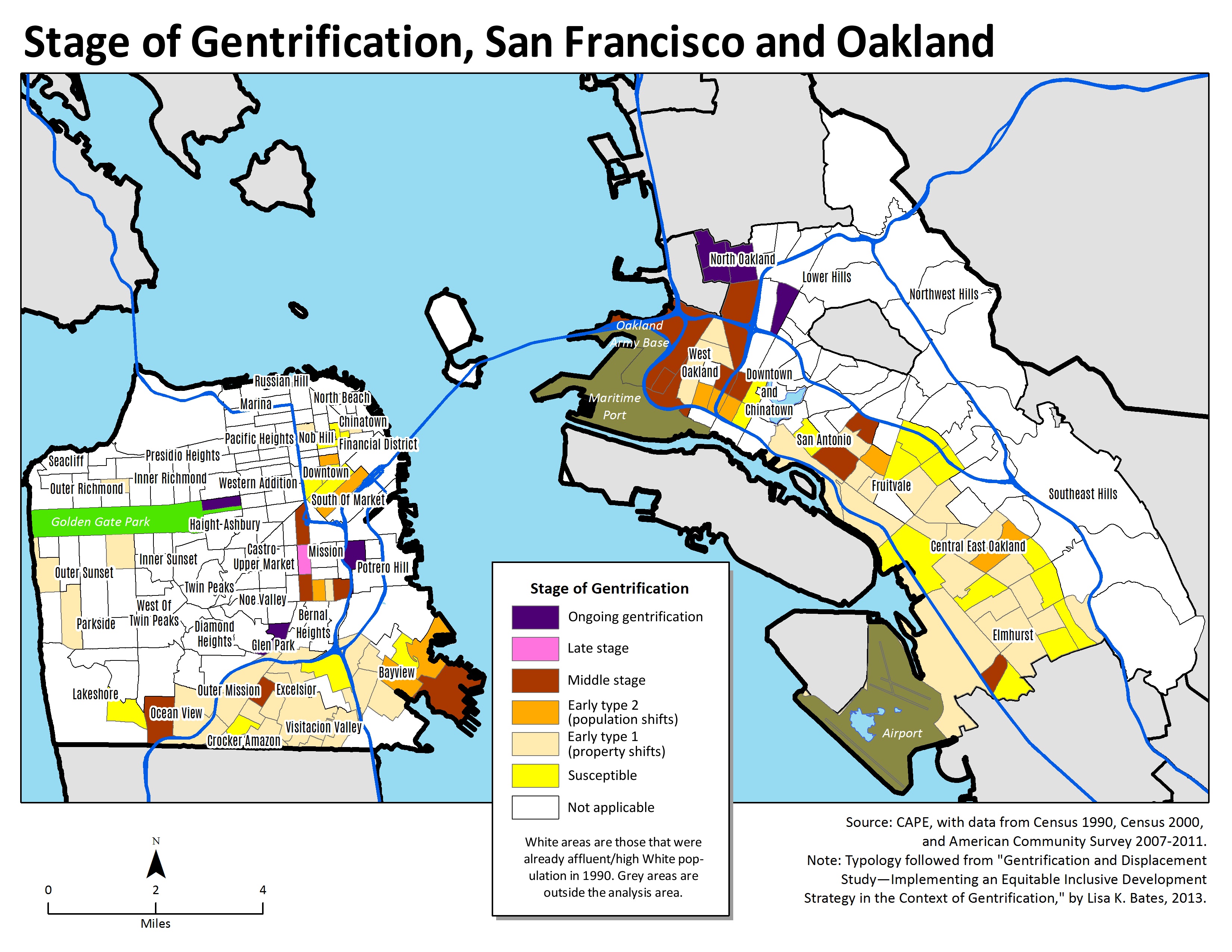 What: Release and Celebration of Development without Displacement Report
When: Monday, April 7th, 5:30pm
Where: Fruitvale Senior Center, 3301 E.12th street, suite 201, at Fruitvale BART
"Development Without Displacement: Resisting Gentrification"-buy your report online at
http://www.liberationink.org/content/development-without-displacement-resisting-gentrification-bay-area

Use the report as a tool to stop gentrification in your neighborhood!
• Learn which neighborhoods in the Bay Area are vulnerable or at risk to gentrification;
• Use policy recommendations designed to support organizers and advocates in identifying appropriate solutions for their communities;
• Learn organizing strategies that will help bring this vision to light;
• Understand how gentrification works and what you can do in your own neighborhood;
• Learn about the stories of real people impacted by gentrification and displacement and their fights to stay in their communities.
"I think it's important to defend yourself and stay strong, because it's difficult to move around especially when there are not enough economic resources. Now, the rent is really high and one has to earn at least $5,000, which is nearly impossible. Protections have supported me immensely because my economic situation has changed very much and knowing my rights and how to defend myself and how
to be stable in one place has supported me very much."
— Beatriz Mendez, CJJC Member

"This report shows that there are many reasonable policies at the local and regional levels that can help hold back the tide of gentrification and modify the worst effects of urban transformation."
---Dr. Richard Walker, Professor Emeritus of Geography, University of California, Berkeley